Sconnect - A Part Of The Svamitva Group
Svamitva Group. A Diversified Company With Cross Domain Expertise
The Svamitva group is a diversified business house with ventures in various sectors like Real Estate, Construction, Hospitality, Architecture, Food Grain Trading, Steel Manufacturing, Solar Power, Warehousing, IT and Sports. For over 30 years we have delivered projects and products with reliability and quality. Our ventures have always been in line with the core values that the Svamitva Group holds true to itself

We have a presence in several cities such as Bangalore, Bijapur, Solapur, Gulbarga. Our International locations include Melbourne & Singapore.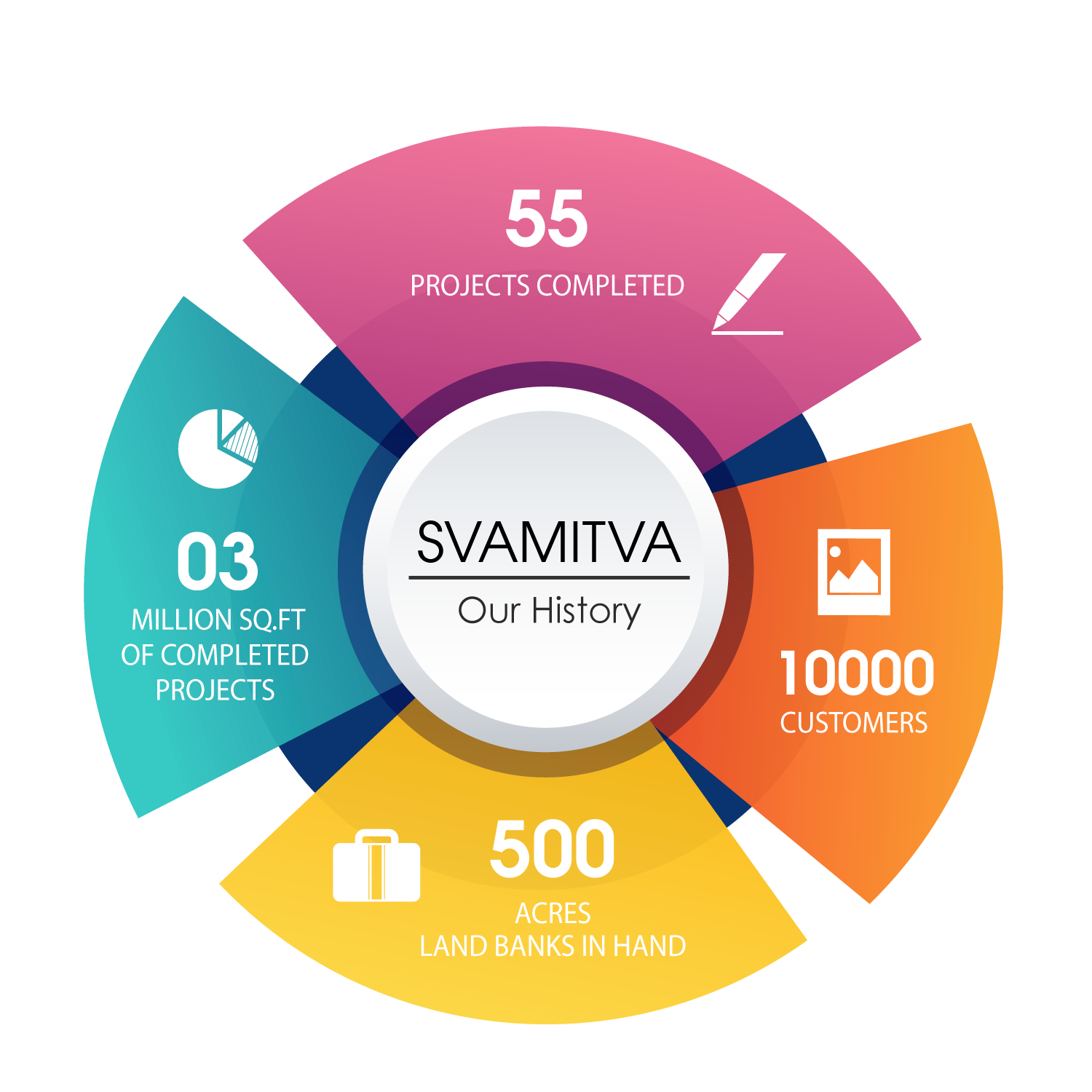 THE SVAMITVA GROUP


believes in creating a better world for the people, that is rooted in the values and virtues of their thought process.

To be a Superior and Excellent Professional Firm known for Vision, Value and Service to its Clients, Community and Employees.

Shaping the future through excellence, Creative Solutions and Visionary Leaderships
TRUST EARNED | PROMISES FULFILLED
30 YearsOf Reliability & Trust
Truly GlobalBusiness Footprint
Diversified Businesses & Sectors
ExperiencedManagement Team
SCONNECT LOGISTICS | THE WAREHOUSE EXPERTS
WHY SCONNECT LOGISTICS
Our
Corporate Values

, Established business Presence and key strategic Partnerships
The Svamitva Group has always upheld the fantastic reputation that we have earned amongst our customers. We always place our customers above all else.


"Warehouse" is a driver of cost effectivenes! Partner with a company that understands its entire cycle from conceptualisation to operation & maintenance.


Design as a focus. These include many projects that are environment friendly, and cater to creating a healthy atmosphere within and around the area.


Protect investor interest to encourage future ventures.


Clear Documentation and approvals which further justifies the trust that customers and investors have placed in us!