INVESTOR BAY
Svamitva as a partner always focussed on enhancing the value of your assets and is sure to get you the most out of your investments. In the last 3 decades we have understood real estate from varied angles. We understand the challenges you may come through as an investor and so we try to plan our projects in such a way that we are always prepared for unforeseen situations. Our group of sales, marketing, liasoning, financing and property management experts know that speed and responsiveness are important to any business.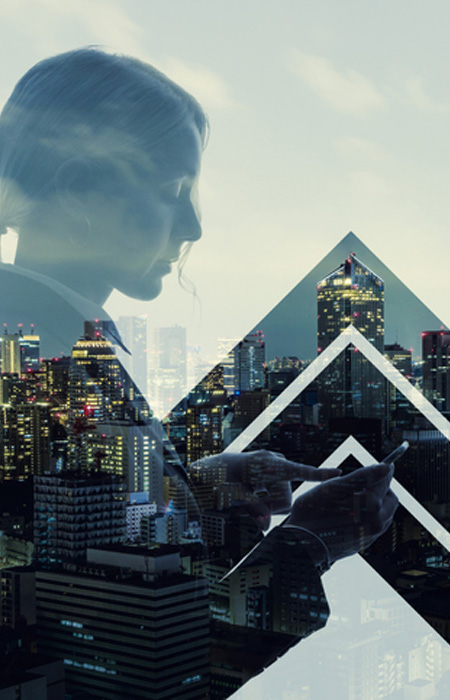 Warehousing Comes of Age
India's Warehousing Sector Comes of Age in 2018, Growth Prospects in 2019 Look Brighter
The year 2018 saw Indian Warehousing Sector coming of age, outshining some of the conventional real estate asset classes and attracting global investors. As per a study by KK GROUP India Industrial Services, 2018 witnessed a 22% y-o-y growth in total stock in Grade A & B warehousing space in top eight cities at 169 mn sq. ft . compared to 138 mn sq. ft., a year ago. Interestingly, absorption clocked an unprecedented growth of 63% y-o-y growth to 31.8 mn sq. ft. last year from 19.7 mn sq. ft. in 2017. The robust growth in absorption reflects demand outstripping supply and vacancies dropping below 10% level for the first time ever. Here's a snapshot of the key trends.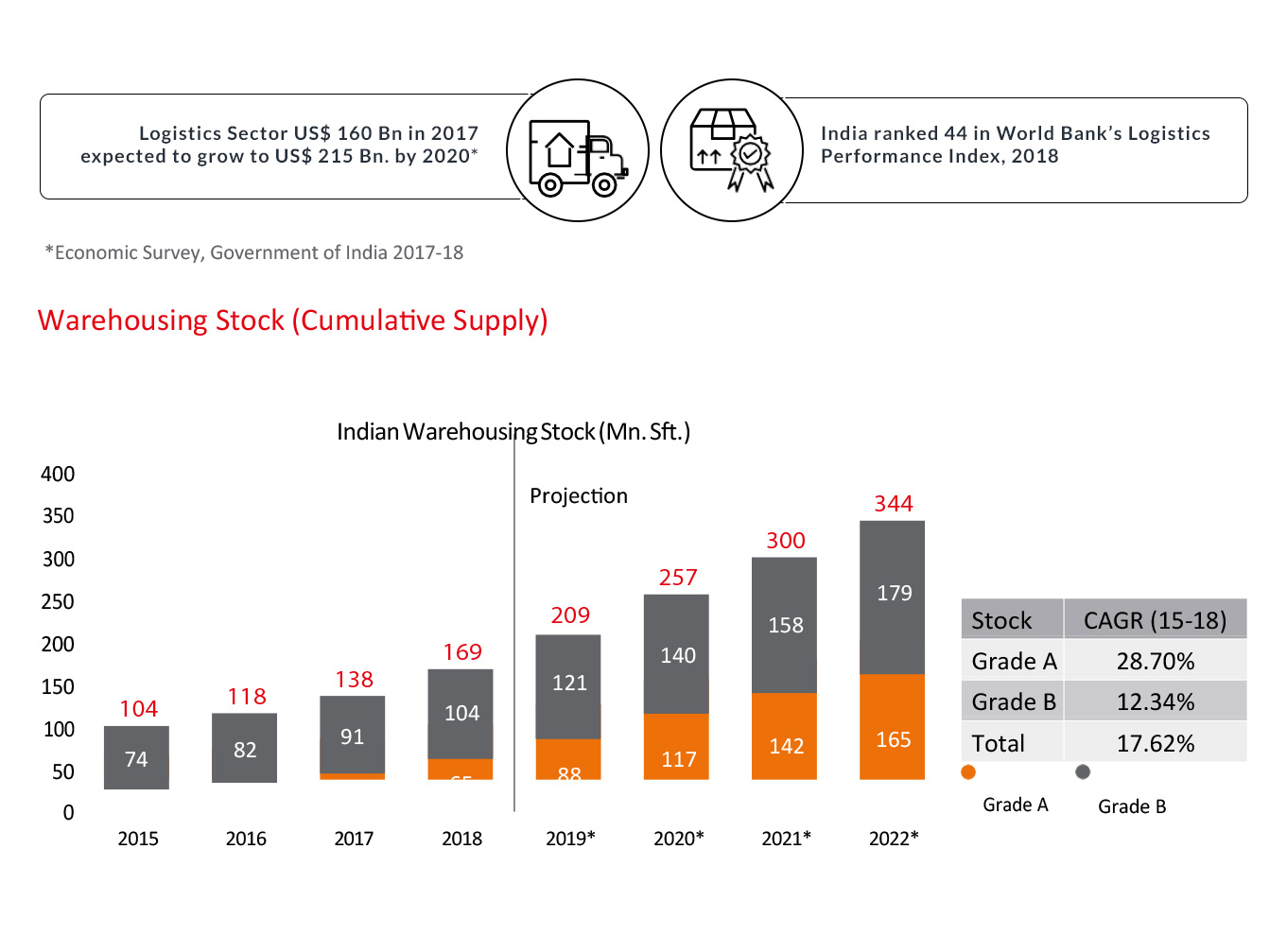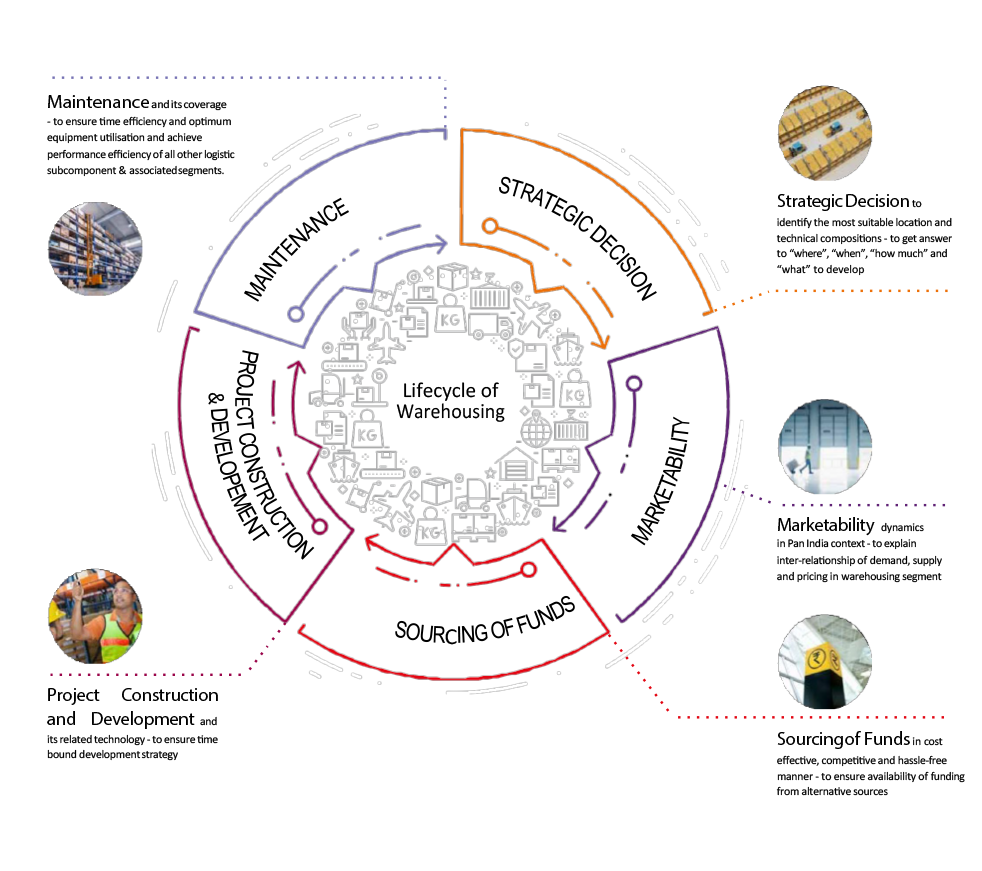 WAREHOUSE LIFECYCLE
In India, Logistic sector is currently passing through a transformation phase. The change is visible in different fronts including development pattern, occupier's preference, funding structure and technology inclusion in its sub-components. Warehousing rent which accounts for 10 - 15% of total logistic cost is gaining importance as much is optimisation of transportation cost, inventory management, handling, packaging and customer services.
Government initiative towards standardisation, formalisation and ease of compliance process through policy reforms (e.g. GST, Logistic Policy, SEZ policy, Ecommerce policy, etc.), planned infrastructure development through comprehensive programme (e.g. Sagarmala, Bharatmala, etc.) and marketing of India as a destination having foreign investor friendly compliance makes the logistics and warehouse more and more promising.
Logistics and Warehouseing are becoming critical revenue genrators, to companies and service Providers.
PE investment Barometer
Why PE Investments are gaining momentum in warehousing space development project
There is a lot of excitement in the warehousing space and these moves are opening up favorable opportunities in logistics sector for Indian Economy. However, the sector is not yet mature and experiencing multiple risk which needs adequate attention and mitigation measures. The scenario will consolidate as investment momentum continues in near future. As a measure to manage financial sustainability for warehousing, the cost of land needs special focus for its recoverability risk considering competitive market environment. The hypothesis considered in this study, indicates cost of land below Rs.1.5 Crore could be a sustainable benchmark number for investment.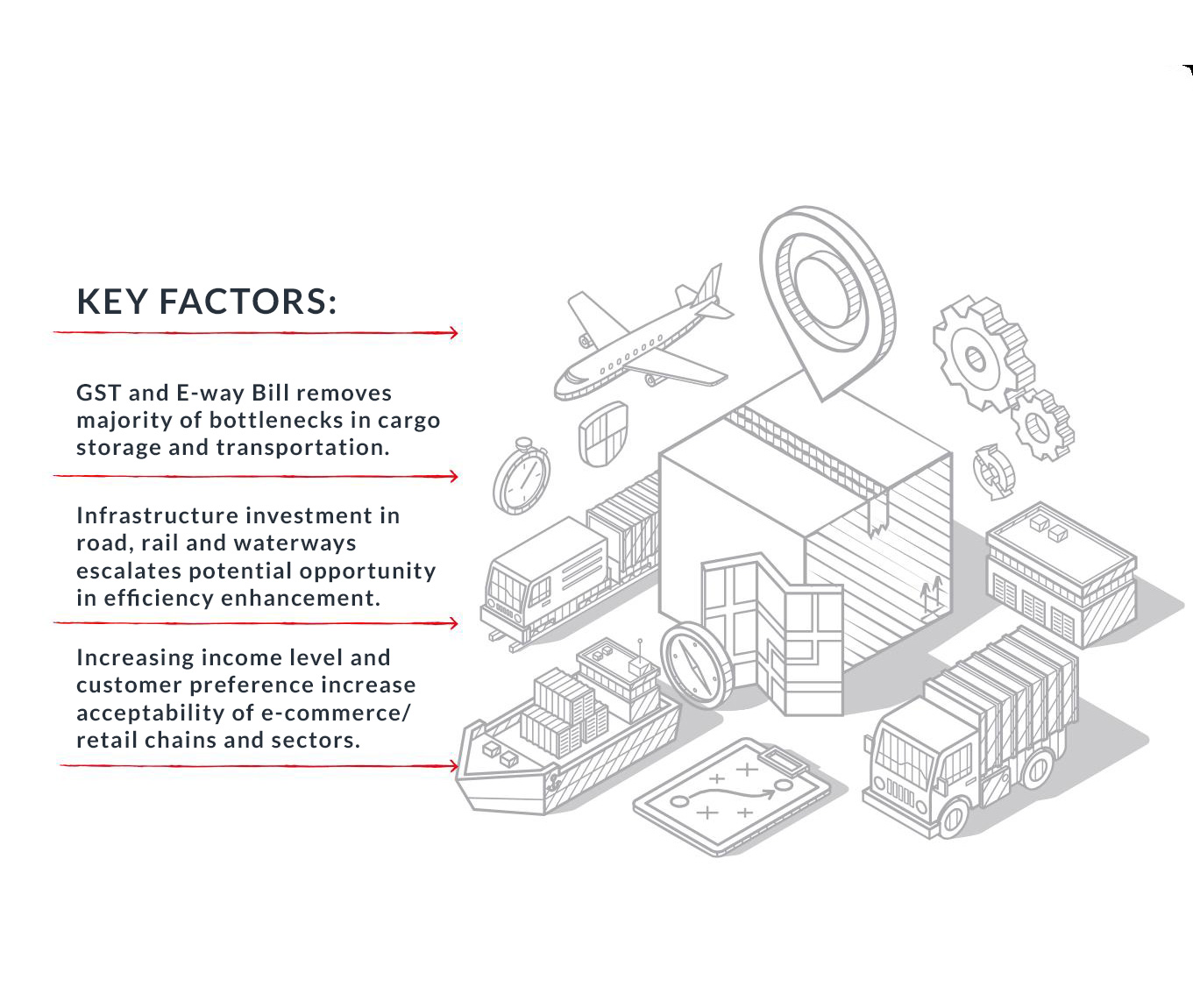 DEMAND OUTSTRIPPING SUPPLY